Deerhead
Lithium battery UPS power supply
New LiFePO4 battery cell
Free trial, quality assurance
Expert support, customized on demand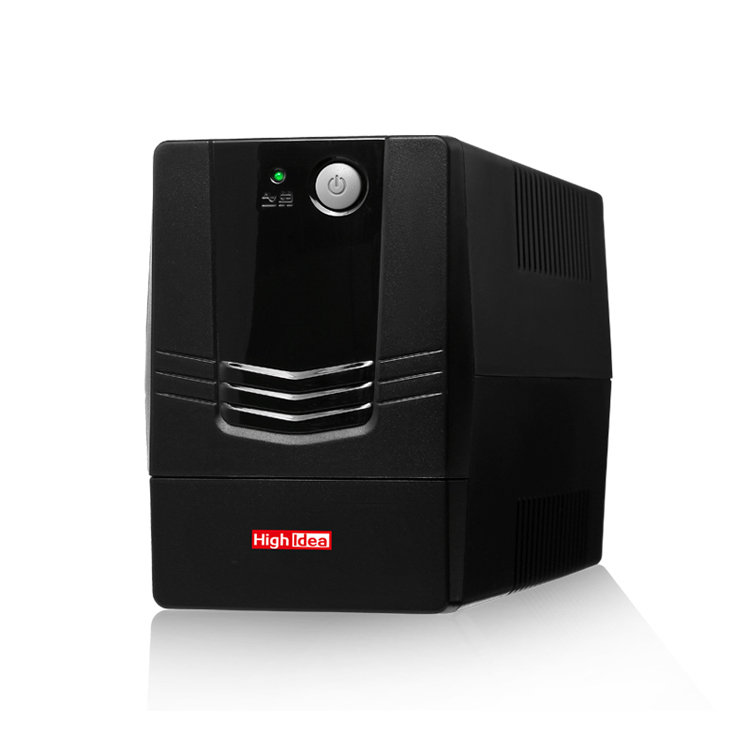 Backup lithium battery UPS LT series 500-1500va, designed for home, personal computer, office computer, radio, monitoring equipment, small industrial control equipment, rural areas and other places requiring small size, long-term backup, or frequent power failure.

1. This series of backup lithium battery UPS power supply, built-in large capacity iron lithium battery. Lt500 single computer, standby time up to 2 hours.
2. No small current discharge protection problem. In order to protect the storage battery, the longest discharge time of UPS is 1 hour under the small load of tens of watts. This series of UPS power supply, due to the use of lithium battery, can discharge for a long time. Especially with cameras and other loads, several hours to more than ten hours, no problem.
3. In some cases, the ups needs to be discharged once a day, with a discharge life of more than 1000 times and more than three years. The cycle life of lead-acid battery is about 100 times at most, and the battery needs to be replaced in less than half a year.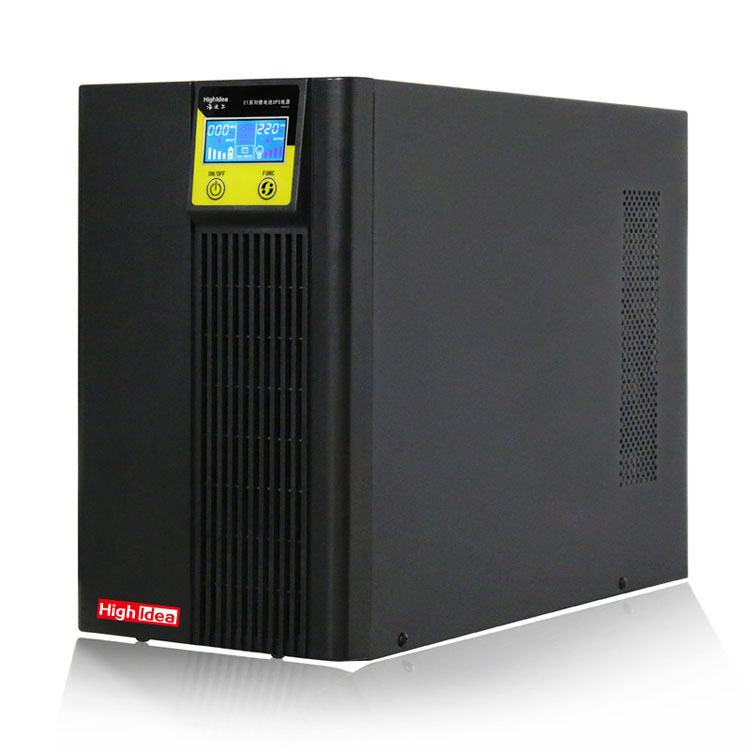 Et series lithium battery UPS power supply adopts online double change design, DSP digital control technology, zero switching, Dedicated server design, office equipment. Choosing LiFePO4 battery as energy storage component can effectively reduce the space of office and computer room on the premise of ensuring standby time.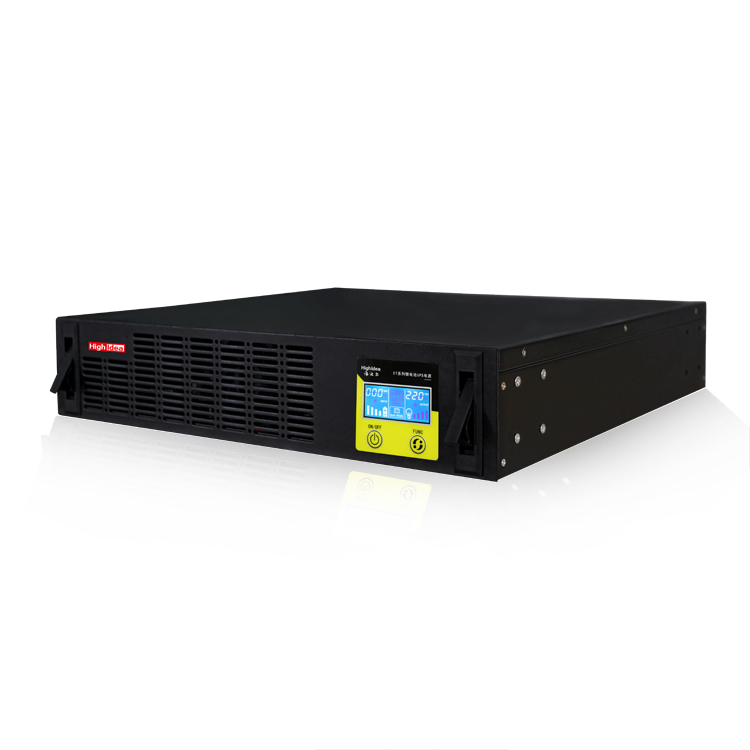 ET / E series rack type lithium battery UPS power supply, pure sine wave, online design. There are internal lithium battery and external lithium battery pack. Standard rack type installation mode, specially designed for data center and machine room.
1. Built in lithium battery rack type UPS power supply, the height of 1-3kva whole machine does not exceed 2U space, which can realize the backup time of more than 30 minutes with full load.

2. If the backup time is required to be higher, the ups with lithium battery (1-10kva) can be selected with external lithium battery pack. Consistent appearance, plug and play, easy to install.
3. Flexible setting, automatic startup and unattended mode.
Application cases of lithium battery UPS power supply
THE FRIST TILTE
Please enter the content to be described to supplement the description content, the content to be described to supplement the description content, and the content to be described to supplement the description content
In Shenzhen Shiyan people's Hospital, with the large use of servers and key inspection equipment, UPS is essential. However, the electric well space is very small, and needs at least 2 hours of spare time. If the UPS power supply is equipped with lead-acid battery, it needs more space and is not convenient to install. What shall I do? I heard that there is a lithium battery UPS power supply. It's just
Et series UPS with lithium battery is a kind of UPS equipment with double conversion, single-phase input and single-phase output. This series of power supply uses a new lithium iron phosphate battery as the energy storage system, which reduces the volume of this series of products to about 30% compared with the traditional products, and the discharge times are more than 5 times. The products are more efficient and reliable for your
With the advent and rapid development of the information age, the number and scale of integrated computer rooms are increasing day by day. The monitoring of UPS power supply room has become an important part of enterprises and institutions, and plays an important role in daily production and management. Room environmental equipment (power supply and distribution, UPS, air conditioning, fire protection, security
With the rapid development of computer room and power monitoring system, UPS has become an important part of the power supply and monitoring system. Room environmental equipment (power supply and distribution, UPS, air conditioning, fire protection, security
Et3kr lithium battery UPS power supply
2U standard rack type sine wave built-in 48v30ah large capacity lithium iron battery
UPS for electric power
Power inverter (110V / 220V DC to 220V AC)
Communication inverter (- 48V input)
AC / DC switching power supply
100 / 110 / 120 / 127V input and output UPS power supply
medical care
Ships, charts
mine
imported equipment
There are technical differences between ups and EPS in battery charging management. EPS power supply and UPS power supply as reserve power supply are used more and more widely in social development. Without battery, EPS power supply will be hemiplegia. According to the statistical analysis of UPS power supply maintenance work, we can get such results: for backup UPS power supply, common faults caused by battery
2020-09-12
In the power supply guarantee equipment of data center computer room, UPS, HVDC, generator set and other equipment are widely used in different levels of computer room; UPS, HVDC power supply system runs all year round, there will be some faults; and the On-line UPS power supply, due to its reasonable design circuit, has large capacity margin of driving power components, low failure rate of power circuit and battery
2020-09-11
Domestic power industry such as power distribution stations, substations, hydropower stations, thermal power plants and other departments will have DC system or DC panel, the voltage is DC 220 VDC or 110 VDC, these departments need to convert DC to AC for conventional load use, they need to use power ups or power inverter, DC 220 V to AC 220 V or DC 1
2020-09-10
It has the advantages of long service life, long service life and long service life of lithium battery. Residential, mobile ambulance: applicable to
2020-09-10
Power supply and battery life are attractive factors for UPS. In the existing UPS, lithium battery has many advantages far beyond conventional lead-acid battery. Longer life, smaller size, lighter weight, faster charging speed, and falling price make lithium battery an attractive energy storage technology. At ups
2020-09-10
As the center of industrial power supply system, UPS is an important part of power supply protection. It can provide high-quality power supply for any load and urban power input. 1. In industrial users, the equilibrium distribution of load group is and will appear serious imbalance in the production process. Strong load capacity will be a major challenge for industrial enterprises. 2. Industrial boost power supply in industry
2020-09-08
Love journey
Langer service
Commodity hardware
Green trillion (Beijing)
Na · life
Hongfu real estate
Food and beverage in the future
Zhongyou wealth investment
Yiheng advertising design
Li Niu Finance investment
Love only wedding dress
Fanyi PCB Online